crochet chain
the last time we were together??
Well, take a look at this!
photos property of crochetdlane
A new friend of mine had this fantastic
project on her blog so i had to
Have your Mommies click this link. It will take you to

CrochetDLane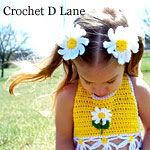 Where you will see this bracelet...



photos by crochetdlane

Isn't it cute?
Don't you wanna make one??
Great!
**Let's have a show!**

Make your own bracelet craft and send me a pic so I can post it here!
This means YOU:
***KATIE!!!***
Savannah
Hannah
Ruby
Audrey
Breanna
Cheyanne
Jess
Sam
Taylor
Mia
If you don't remember how to make a chain, it's ok-
just watch this...